Over the course of several hours, Greenpeace activists precariously deployed a banner at the top of a smokestack at Progress Energy's Lake Julian power plant in Arden. The activists breached security in the pre-dawn hours Monday, according to a Greenpeace.org press release. Around 4:00 Progress Energy reported via its Twitter feed that "All trespassers have been safely removed from the Asheville Plant." Sources at Greenpeace confirmed that all the protesters had been arrested.
News and law enforcement helicopters hovered over Lake Julian throughout the day while figures could be seen climbing one of the plant's two deactivated smokestacks. A third stack emitted a continual cloud of bright white steam as the activists worked on the 400 foot tower. Finally raised around 2:30 in the afternoon, the black, red and white banner read: "Duke Energy / The climate needs REAL progress."
Smaller banners in a similar color scheme were also raised on the plant structures below, as reported earlier by the Xpress.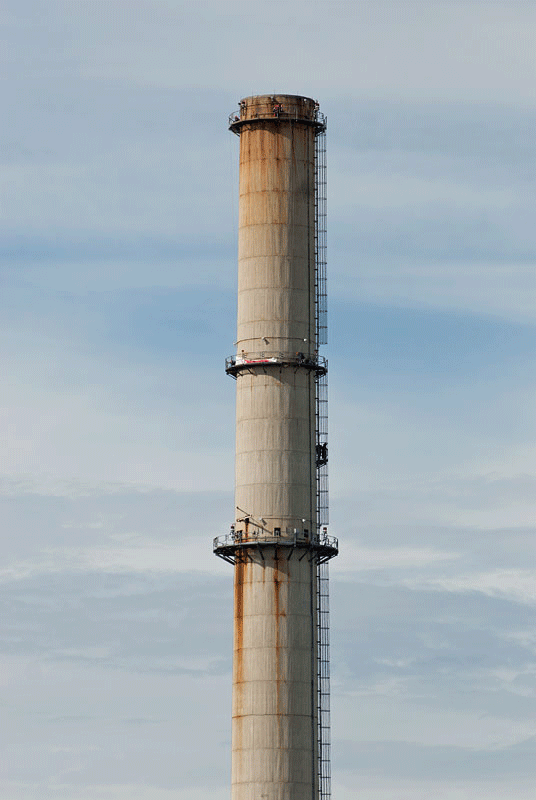 The hours-long process of raising the banner

Progress Energy's Lake Julian power plant

A NC State Highway Patrol helicopter hovers near the plant

A 100% crop showing activists on one of the smokestack's platforms

The newly-raised banner, seen from Airport Road